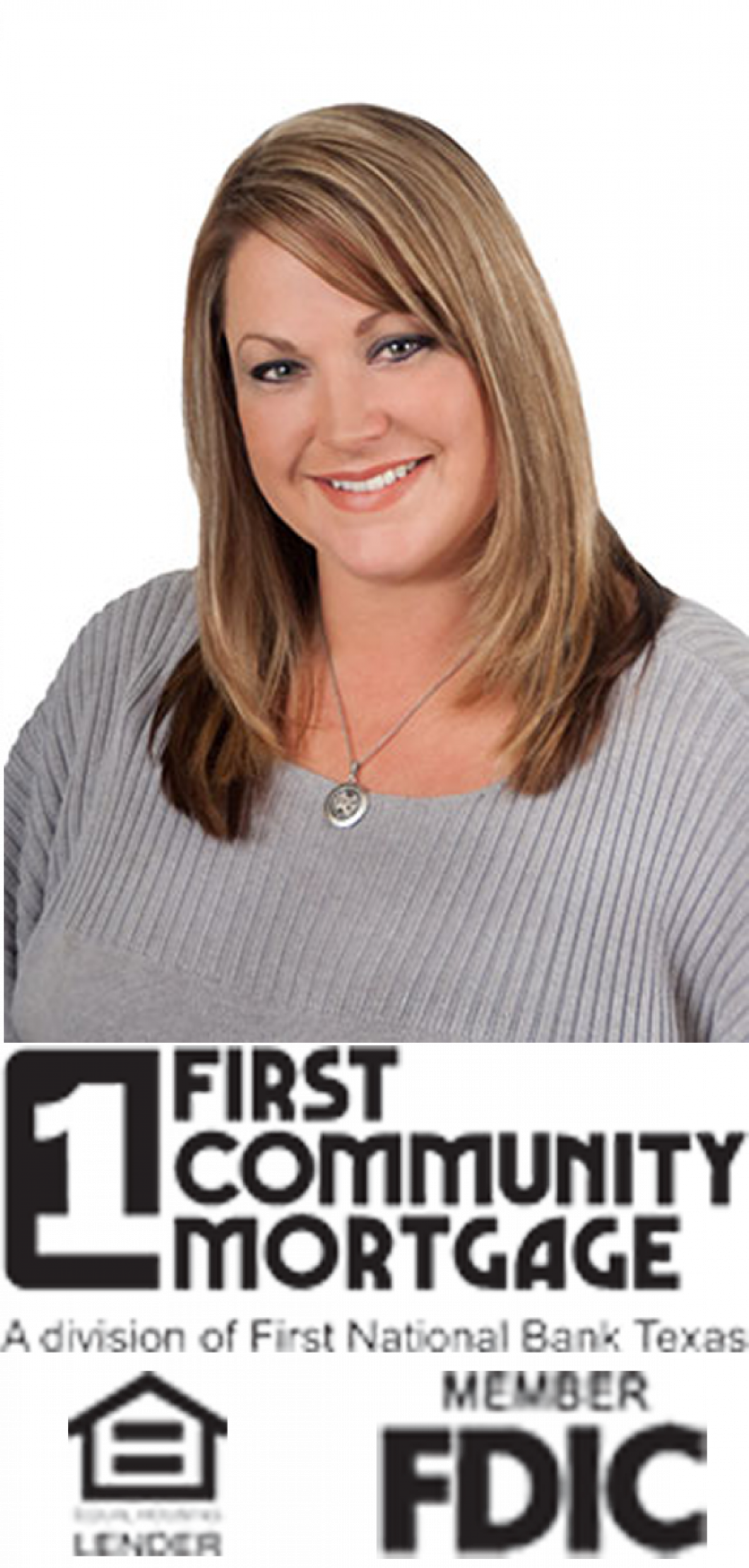 Sarah Washko
Senior Loan Officer
NMLS #1248429
FIRST COMMUNITY MORTGAGE
Cell (254) 368-3310
Office (254) 680-6155
LoanStars@1stnb.com

Sarah served as both a Senior Customer Service Representative and Center Supervisor at First National Bank Texas. She began her career in the mortgage industry as a personal assistant but quickly moved on to being a loan officer. She most recently worked as the Office Manager and Certified Quality Control Specialist for First Community Mortgage. She has been in the mortgage industry since 2001. Sarah enjoys helping customers to achieve the dream of owning a home. Sarah prides herself in her extensive knowledge of the mortgage industry, which helps her to provide quality customer service.